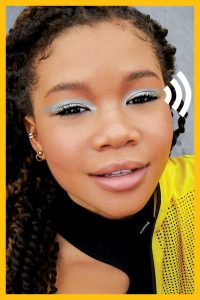 Maybelline New York, which directs the make-up trends with its innovative and powerful products, has its new member Colossal. curl It marks the new season with Bounce Mascara. The new Colossal, which provides curled and huge voluminous lashes curl Bounce Mascara is closing the era of eyelash curlers thanks to its special brush that curls each lash. However, it offers a lasting effect up to 24 hours.
The new mascara, suitable for use with sensitive eyes, also stands out with its vegan formula. colossal curl Bounce Mascara does not clump and provides ease of use with its curved brush, helping you achieve the long, curled and voluminous eyelashes of your dreams.
Maybelline New York Colossal curl bounce You can place the special brush of the mascara on the bottom of the eyelashes, then proceed with zigzag movements towards the ends of the eyelashes. You can also do the same for the lower lashes, and continue layering until you get the volume and curl you want. The new Colossal that challenges eyelash curlers curl Huge voluminous and curved eyelashes are with you with Bounce Mascara!

* Based on the color cosmetics market research results of 2020 organized by Euromonitor International Limited.
**Self-assessment on 109 women
***Does not contain ingredients of animal origin or derivatives.