The benefits of Aromatherapy, we have heard often lately, are more than the known. Correct use is very important for both beauty and health.
The Phytoil Aromatherapy brand was actualized by Aromatherapy Specialist Pharmacist Özlem Pamuk Yıldız as a result of experiences.
In our interview with her, we both recognized the brand better and re-evaluated the benefits of aromatherapy.…
Can we get to know you a little bit, tell your story?
I graduated from Istanbul University Faculty of Pharmacy in 1996. I was a clinical pharmacist at SSK Bursa Regional Hospital for 1.5 years and then a freelance pharmacist for 15 years. With the trainings I received, I carried out theoretical and clinical studies in the field of pharmacological counseling, phytotherapy and aromatherapy.
I have received numerous trainings throughout my professional life, I have followed and interpreted clinical trials up to date. I have advocated and implemented holistic approaches and alternative-complementary medicine practices for "maintaining or improving health".
Between 2007-2013, Istanbul Provincial Health Ministry, Mother-Baby Milk as a Preventive Pharmacy, I provided training and consultancy services to the public. I have carried out information and awareness raising activities for public health with non-governmental organizations (MemeDer Y.K.Bask.Yrd.-8 years), (TÜYÇEV-11 years), (BILSEM-5 years). I served as the regional representative of Bayrampasa of the First District Istanbul Chamber of Pharmacists and the MISEP (vocational training programs) commission. During clinical aromatherapy studies, I realized that there were things to do in the name of my colleagues and public health, and I founded the medical aromatherapy oil brand Phytoil Aromatherapy.
How did aromatherapy enter your life?
I was diagnosed with breast cancer in 2007. After treatment, an anticancerogen life must begin. It's essential to be natural and healthy. What you eat, what you drink, what you use… Everything can turn into a koserogen. Especially cosmetics… face wash gels, tonics, shampoos… We've been loading chemicals into our bodies every day without realizing it. With the influence of being a pharmacist, phytotherapy and aromatherapy came into my life after that. I realized that there's everything we need in nature for our beauty and for our health. We just need to know how to use it.
You have also established your own brand at the end of this process… Can you tell me about it?
Phytoil Aromatherapy to bring wisdom from nature to humans, I founded it in Antalya in 2018. Since I benefited from the miracles of nature in my own healing process, I wanted to pass on what I learned in this process to the people in the best way. In this process, I implemented the brand with 25 years of experience in my theoretical and clinical studies in pharmacological counseling, phytotherapy and aromatherapy.
With the increase of diseases in recent years, with the adoption of good living standards by humans, interest in naturalness has increased. This change in the world was reflected in personal care products. Awareness of label reading began to emerge. People are now reading the label of every product they buy and looking at their active ingredients, which affects their purchasing decisions. Starting from here, we added 100% natural cleaning gels and tonics to our product range, taking into account both what I needed during my own illness and the needs of people. In addition, we aim to expand our product range in this field with our new serums that we will introduce to the market in the coming period. We are currently working to bring our healing serums to market within a few months,where we completed R&D and production.
Endemicly, we aim to bring together oils obtained from the best plants, which comply with technical standards, organic and unique major components, and to heal patients with aromatherapy, which is the pioneer of traditional medicine.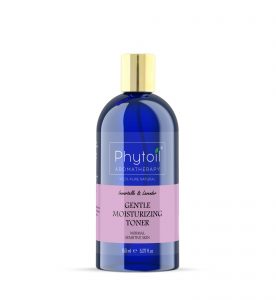 The anti-aging effects of aromatherapy and its contributions to skin beauty are also known; what do you recommend to our readers for this?
Interior beauty is essential for skin beauty. For the beauty of the skin, we must eat well, drink enough water, avoid stress, but if we put all this aside, phytotherapeutics or fats need to be used from the included (drinking). When supported from the inside, better results are obtained. I alternately recommend pomegranate seed oil and grape seed oil, which prevent collagen destruction. These oils are also used to prevent the immature effects of our skin. In addition to these oils, wheatgrass oil can be used as a supplement to apricot seed oil and jojoba oil if the skin is dry. Jojoba oil is a good moisturizer. I will not recommend drinking like other oils, as it does not contain a lot of polyphenols like other oils, but it moisturizes the skin well. In these constant oils, not dying flower oil can also be used as essential oil. This oil is antiaging, wrinkle-opening but also stain remover and extremely suitable for removal of traces.