Turkey's most trusted skin care brand* Bepanthol is signing a collaboration that cares about people's skin and style with Bepanthol Derma Body Lotions, which it has specially developed for dry, very dry and sensitive skin. Bepanthol Derma, which has prepared a special campaign for the summer season for the care needed by the skin affected by the sun, sea and pool water, presents a specially designed pareo, one of the most popular pieces of summer, as part of the campaign.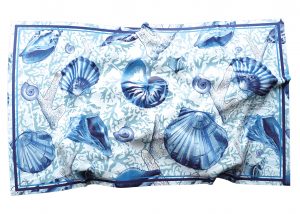 Carrying the signature of the famous fashion designer Tuvana Büyükçınar, the pattern of the pareo includes different seashells consisting of white and blue tones reflecting the spirit of summer. Pareo, which can be used according to many different models from skirts to dresses, is a gift of Bepanthol Derma Body Lotions that adds style to the summer.
The care that the skin needs; Bepanthol Derma Body Lotions
Bepanthol Derma Body Lotions, which offer solutions to dryness caused by sun and water in summer, with its skin care expertise, provide deep moisturizing for 48 hours. Formulated with dermatologically important ingredients such as niacinamide, provitamin B5 and natural oils, Bepanthol Derma Body Lotions provide ease of use without leaving a sticky feeling thanks to its rapid absorption.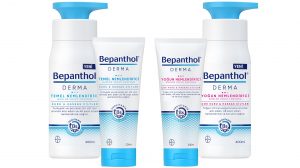 * According to the results of the online survey conducted by Twentify in January 2022, with ABC1C2 SES, 521 Women aged 25-55