May your hair grow healthily! Known for its healthy hair growth effect for over 16 years, the popular care product HC Complex does not contain any chemicals.
In these months, when we enter the winter season, especially due to weather conditions, hair that is worn out and shed is no longer a problem. Thanks to the herbal formulas included in the legendary product HC Care Hair Care Complex, the hair gets a bright and lively appearance. After regular use, the hair breathes and provides a visible effect. HC Complex, which restores weak and falling hair to its natural balance, nourishes the hair and extends it healthy.
HC Complex is 100 percent herbal and does not contain chemicals. Castor Oil, Cassia, Burdock, Black Seed Oil, Chamomile, Wheat Oil, Almond Oil, Rosemary, Walnut Oil, Olive Oil, Green Tea, Hazelnut Oil, Yarrow, Sesame Oil, Grape Seed Oil, Nettle, Lavender and Carrot for hair growth It nourishes the hair and scalp with the combination of the right components such as many plant extracts, vitamins, proteins, minerals and amino acids. When used regularly, it strengthens the hair and helps it grow healthy.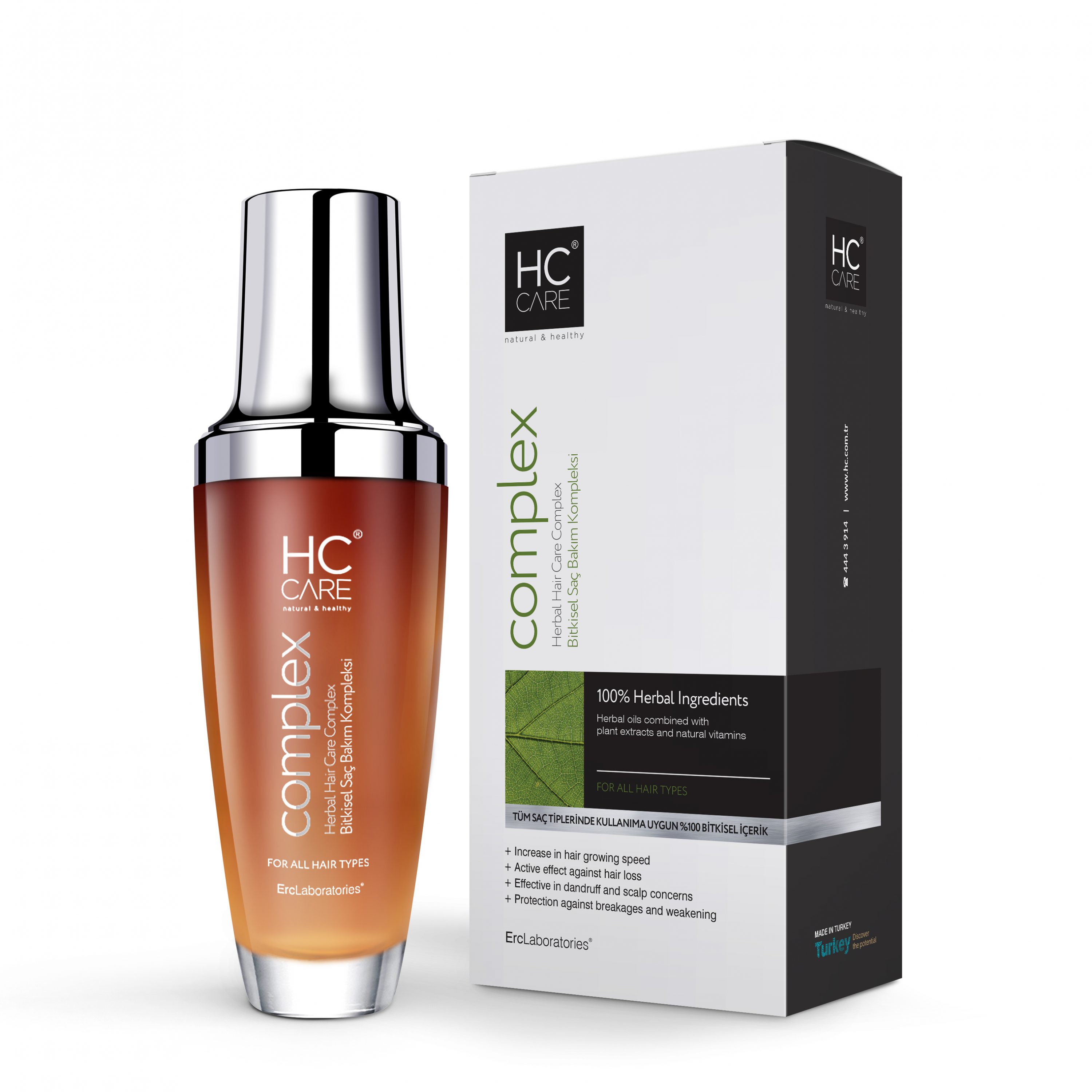 May your hair grow healthily
6 different effects with HC Complex
– Prolongs healthy hair; It supports a healthier hair growth by nourishing the hair from root to tip with the plant extracts, vitamins and minerals it contains.
-Natural and professional care; It does not contain any chemicals. Its natural and unique formula allows you to get stronger and longer and well-groomed hair.
-Anti-dandruff effect; It helps to regulate the oil and moisture balance of the hair and prevent visible dandruff with regular use.
-Anti-spill care; Correct and effective active ingredients that strengthen hair and hair follicles support the fight against hair loss in regular use.
-Full protection against wear; It generates a strong protection shield against wear caused by paint, highlighting, etc. applications and incorrect product use.
-Easy to shape, voluminous hair; It saves hair from negativities such as electrification, dull and lifeless appearance, difficult to shape, and gives volume and shine.